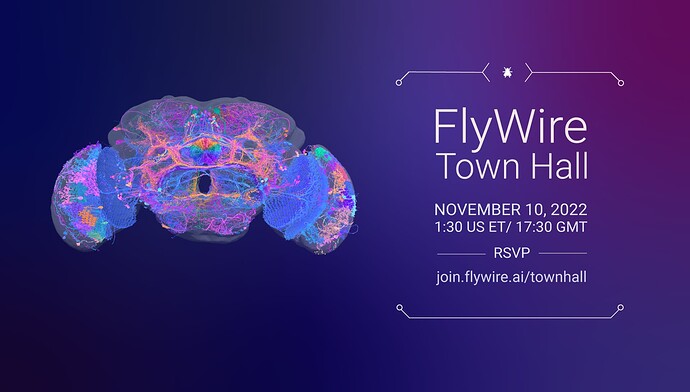 Hi everyone!
You are cordially invited to the next FlyWire Town Hall, an update on the connectome and progress report from Seung and Murthy Labs. Open to everyone - topics will include recent completion of the central brain connectome and upcoming release of the whole brain connectome, new user interface and tools for the connectome, and publication plans.
Thurs November 10th at 1:30 US EST / 18:30 GMT
RSVP for Zoom link: http://join.flywire.ai/townhall
Thanks to your tremendous effort the optic lobes are now 59% complete and we only have 15% of the brain to go before the connectome is complete!