v 0.1
https://raw.githubusercontent.com/ChrisRaven/FlyWire-Batch-Processor/main/Batch-processor.user.js
This addon was previously a part of the Utilities addon.
I've decided to move the Actions menu to a separate addon, because it was growing to big. I also wanted to make it so, that if someone doesn't want to use the whole Utilities addon (or it doesn't work for them for some reason), could still use the actions.
However, there are some changes and a new, probably quite useful feautre:
I've moved the menu from the right panel to the top bar (to the left of the the "Undo" button). The reason for this was, because the right panel wasn't a very reliable place for it and the menu sometimes dissapeared and one had to refresh the page to bring it back.
Added a new feature - ability to change color for groups of segments at the same time.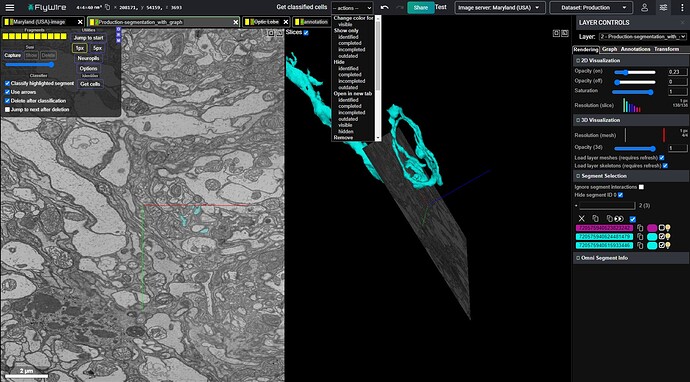 (ignore the "Test" word at the top)
For now, you can only change the color for the visible segments, but if there will be a need, I can add some/all the other categories.