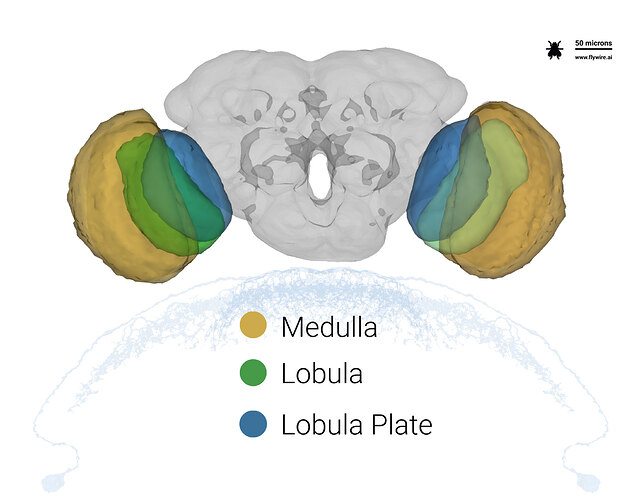 Ever wondered about the organization of the fly brain's optic lobes AKA where we are tracing? The image above shows sub-regions labeled in color. Check it out in FlyWire here: FlyWire
Brain regions in fly are called neuropil. The fly's eye and most distal (outermost) region of neurons would be above the yellow Medulla.
This region map may be helpful in identifying what cell type you have and what typical things to look out for. To include them in your FW view, use the link above and then select Get Cell. You'll be able to toggle the layer on or off, click on it or hit the number key associated with that layer.