In the same vein as the original Eyewire topic, post things you find interesting and/or amusing, achievements, etc. I think it'll also be nice to include a FlyWire link alongside any images, so people can check out the content themselves!
I'll start: I got my first "Bouqet" type cell today, and it just kept splitting off itself! So many different colorful 'flowers' giving spring feelings

Funny observation: The yellow and purple branch in the bottom right are the same branch! The yellow one just makes a sudden 180° turn to end in the dark purple arbor.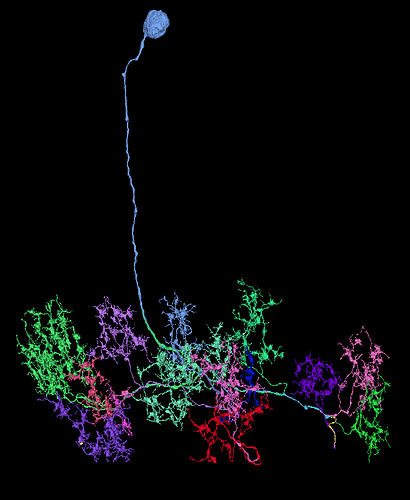 https://ngl.flywire.ai/?json_url=https://globalv1.flywire-daf.com/nglstate/5053294393163776