https://raw.githubusercontent.com/ChrisRaven/FlyWire-Classifier/main/Classifier.user.js
I've made this small addon as a quick way to roughtly separate cells by type.
To use it, right-click on the "change color" patch: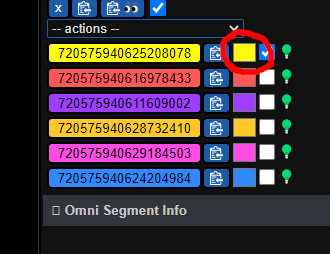 There should a popup window showing list of available categories: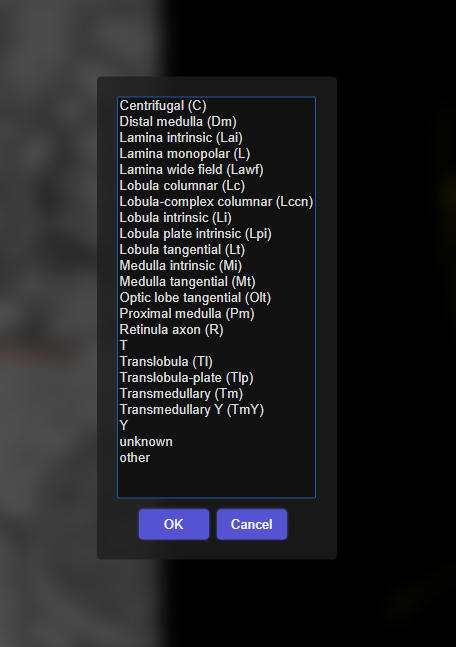 Select the category appropriate for a given cell and click the OK button.
To see all the classified cells, click on the "Get classified cells" button at the top bar:

There should be another window with all the ids added to each of the groups:

Now you can copy all the IDs by clicking the "Copy" button in each row. Then open a new FW tab and paste those IDs.
You can also remove all the cells of a given type (the "Remove" button).
What this addon doesn't do:
it doesn't send the classification to the server,
it doesn't display status of each cell,
it doesn't check, if a cell has already been classified,
it doesn't warn you, if you want to remove all the ids.
It's just a simple tool for quick splitting of large "farms" to smaller groups with given types.
I'm not planning to do any upgrades to this addon (I'm a little burnt out with programming), only fixes. But, if there will be an excellent idea easy to implement, I might do it.
If anyone want to have their own categories, just edit the addon in the Dashboard of the TamperMonkey.
Go to line 92. There should be an array named "types". Change the entries to anything you want (there can be more or less entries - it doesn't matter) and the entries will be displayed both during assigning a cell to a group and when you're viewing the already assigned cells.